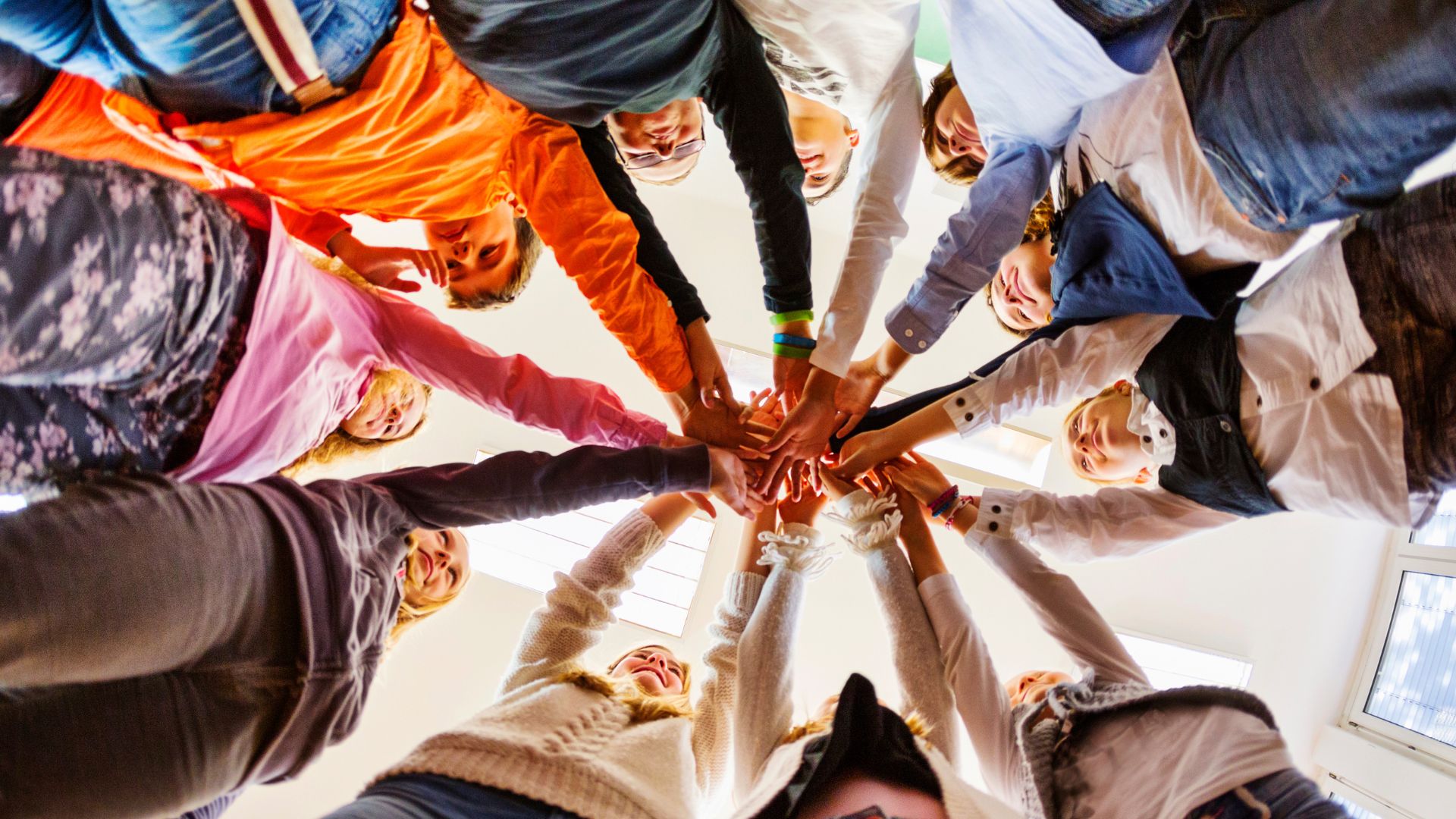 CPR (cardiopulmonary resuscitation) is an essential skill for people of all ages to obtain. In the USA, approx. 250,000 people die from an SCA every year, and knowing that SCA could happen to anyone at any time, it is always better to be prepared.
Despite CPR being vitally important in case of emergency, not every American has the proper training. Sadly, less than 20% of Americans are current on their CPR and AED certification out of the 65% who have received CPR training at some point in their lives.
CPR training is crucial in the chain of survival, and finding the right school will ensure you get comprehensive practical training and theoretical knowledge on all the CPR techniques and methods. This article explores the CPR levels and programs and the schools leading the way in CPR in Detroit.
Importance of CPR in Detroit
CPR training is of enormous significance because you learn to respond in a timely and effective way in different emergency scenarios. To save someone in life-threatening circumstances, such as an SCA, you must be well-prepared and confident in your CPR abilities.
Applying improper CPR techniques could be detrimental to the SCA victim and expose you to the risk of injury. Instead of jeopardizing yourself and the person you're trying to help, ensure you have the proper CPR training and knowledge to act in an emergency.
When SCA happens, the victim is unresponsive as their heart and breathing have stopped. SCA could lead to severe organ damage and permanent health complications if blood and oxygen don't reach the brain in a few minutes. Also, the chances of survival drop by 7-10% with each minute passing without CPR. That's why immediate intervention is needed. Good CPR applied within the first minutes of SCA minimizes the health consequences and increases the survival rates.
What Makes a Reliable CPR School
To determine whether a CPR training provider in Detroit is reliable and committed, you must examine a few factors. Generally, a CPR school is considered dependable if it meets the following criteria:
Accreditation and Certification
Schools leading the way in CPR in Detroit offer AHA or the American Red Cross standardized courses. Their programs follow the latest guidelines and recommendations by these two renowned organizations. So, make sure your CPR certification is recognized and valid by choosing a certified training site.
Experienced Instructors
The presence of a good instructor is significant for quality CPR training. The best CPR schools have a friendly, engaging environment with instructors who have completed an instructor course for various disciplines and are up-to-date on the new CPR guidelines and procedures.
Cost
The average cost of classes is between 60$ and 120$ and varies depending on the courses and the providers. But, be wary of training sites offering low-cost courses, as they might have hidden fees.
Types of Classes
The tried-and-true way of acquiring CPR skills is by attending physical classes to receive hands-on practice instead of remote instruction. Find on-site courses or arrange for instructors to visit your home or workplace.
Different Types of CPR Certification
Reputable CPR schools in Detroit offer various programs to choose from and cover all CPR techniques for adults, children, and infants.
Types of CPR Programs
Before embarking on your CPR certification journey, learn the 4 levels of CPR and decide which one is adequate for your current needs.
Level A CPR. This basic level of CPR covers choking procedures, AED usage, and the importance of early defibrillation. It is suitable for people interested in learning only adult CPR procedures.
Level B CPR. B level includes CPR for infants, children, and adults. It equips you with knowledge of choking procedures for each age group, AED usage, and all of the CPR techniques included in level A. CPR Level B is recommended for parents, grandparents, babysitters, or childcare workers who might encounter emergencies at home or in the workplace.
Level C CPR. It's the most comprehensive program for individuals of all ages, including a complete suite of CPR techniques, AED usage, airflow obstruction techniques, First Aid, and two-rescuer CPR procedures. This type of CPR is suitable for coaches, teachers, all first responders, and people working in hazardous conditions.
BLS level CPR. BLS level CPR is also known as HCP (healthcare provider) CPR training. BLS is the most advanced CPR option required for medical staff. It is a comprehensive and complex course on using various medical devices during CPR and other life-saving techniques.
CPR Programs in Detroit
Many CPR training providers and organizations offer CPR training programs in Detroit. However, not every CPR school is accredited, and you should check if your employer recognizes their certification. The most prominent schools leading the way in CPR in Detroit are:
American Red Cross. ARC is a well-known organization that accredits CPR providers and offers classes of different levels, such as BLS, Level C CPR, and pediatric CPR (Level B). .
American Heart Association Training Centers. Training centers in Detroit that are AHA accredited offer courses to both healthcare professionals and laypersons. Their classes include BLS, Heartsaver CPR/AED, and other courses.
Detroit Public Schools Community District (DPSCD). DPSCD is the largest system of public schools in Michigan that partners with CPR schools to provide training for students. Students from grades 7 – 12 must receive hands-only CPR and AED training as part of the health curriculum since 2016.
Hospitals and other healthcare facilities also offer CPR classes for laypersons and professionals in Detroit.
Fire departments or other local organizations are also places where people can take CPR classes.
Online and on-site CPR schools. They are AHA or ARC-accredited training sites that offer online, blended, and physical CPR classes of various levels.
Why Certification Is Important
CPR certification is vital for the confidence it brings people to act fast in emergencies where every second matters. It reduces the hesitation and fear of witnessing a medical crisis, making people more likely to respond adequately.
More people trained in CPR means a larger pool of potential responders, which increases the likelihood of survival for SCA victims. Also, CPR training in First Aid means you can assist victims in other life-threatening situations.
How to Pick the Right Course?
There are plenty of options for you to choose from in Detroit. However, the CPR school needs to have credibility and suit your preferences. Here are a few hints on how to pick the right course.
Type of Classes
There are 3 types of classes: online, blended, and traditional. When it comes to CPR programs, traditional hands-on approach classes are the most valuable. Blended classes are a good option if you want to listen to the theory separately from the hands-on practice.
However, online classes aren't advisable, as they don't put students through a series of practical tasks to see how well they perform in real-world circumstances. With that in mind, figuring out what classes suit you best should be easy.
CPR Training Level
Choose your CPR school training level depending on why you need your certification. CPR is necessary whether you are a high-school student, an employee who has to attend a training course because of work, or want to learn the basics of CPR and be confident in your skills.
Rescue Breathing
Rescue breathing is one of the two main CPR techniques. You need to pick a course encompassing the rescue breathing technique and learn the mouth-to-mouth technique on a sanitized model.
CPR Programs
Explore the course content to ensure it covers the specific skills and knowledge you need. Look for a CPR course that includes the topics most relevant to your situation. Also, the specific courses available may vary by location and training provider.
If the CPR course is part of the job requirements, check with your employer or the relevant regulatory body to ensure you meet the specific CPR certification requirements for your role.
Also, remember that a CPR certification usually has an expiration date, and renewing your certification periodically is essential.
Schools Leading the Way in CPR in Detroit: Final Words
CPR certification equips you with the prowess needed to assist an SCA victim and potentially save a life in emergencies. CPR-certified people contribute to community safety and are valuable members of society. Also, CPR certification can help you with employment, as it is often required for various professions.
Plenty of good school options are leading the way in CPR in Detroit. So, look into CPR lessons that fit your personal or professional needs and choose a reputable CPR training site in Detroit.